Hooray, it's another 'Ethical Best Buy' Award for us!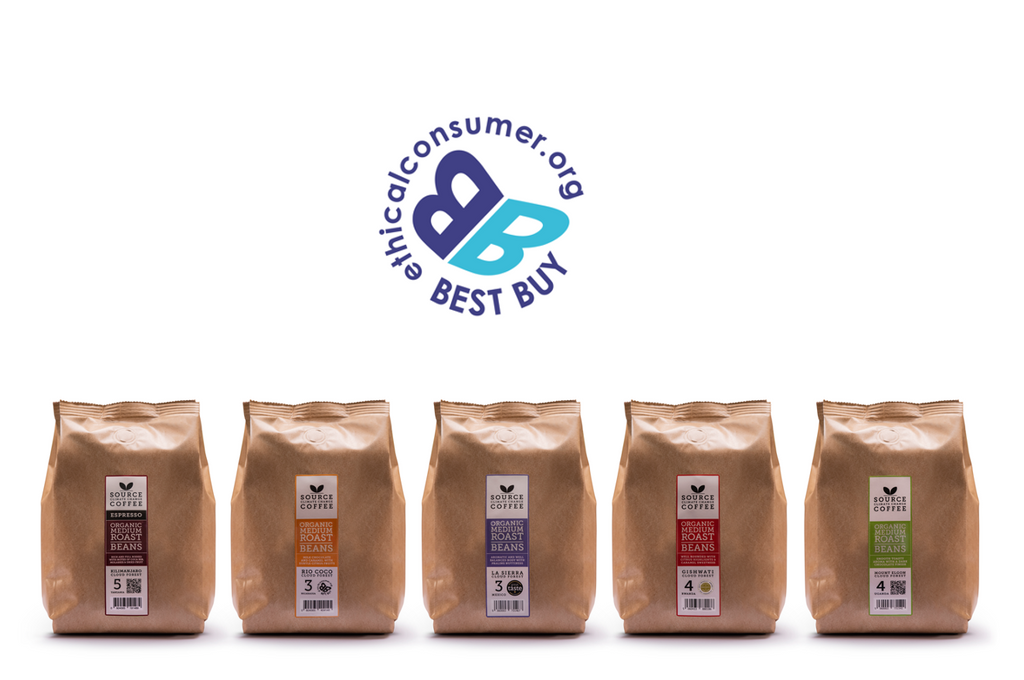 We are delighted to have been recognised by the Ethical Consumer Magazine for our  work on the environment, labour and human rights. 
Around 125 million farmers around the world depend on coffee for an income. We  received a best rating for Supply Chain Management and our focus on farmers working and living conditions, which we review directly and promote through our direct trading model.
This year, We also received a best rating for Environmental Reporting and offering environmental alternatives to the mainstream coffee market.
Finally, our focus on organic coffee meant that we received top product Sustainability Mark for avoiding the use of chemical inputs and pesticides, all of which helps to maintain biodiversity.
As a small coffee producer, it is wonderful to see us ranking alongside some of the UK's top coffee brands for our ethical and sustainable approach to sourcing. But anyone who knows us, knows that we are not ones to rest on our laurels, so it's back to the grind for us!
To find out more about how the grading works, visit the Ethical Consumer Managazine Coffee Edition
comments ( 1 )