The update on climate change, stick the kettle on and get ready to brew...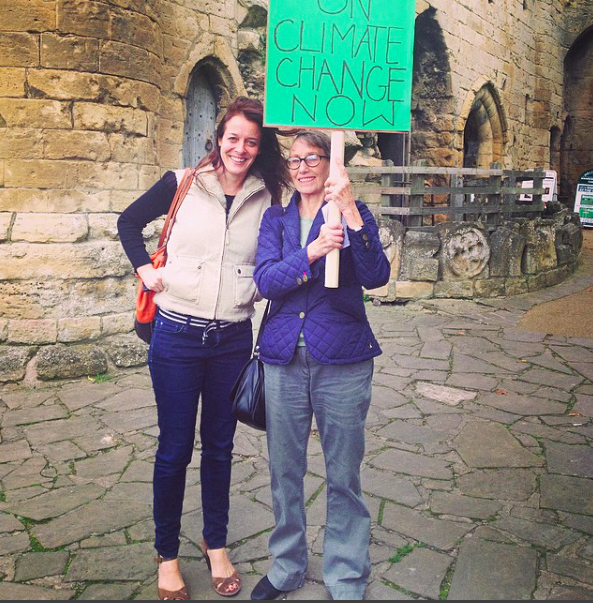 Here are the bullet points of the panel discussion in Westminster last night from Professor Sir David King, Foreign Secretary's Special Representative for Climate Change, Ruth Davies of Greenpeace and Chris Bain of CAFOD:
• There will be a COP25 meeting in Paris in December 2015 where 195 nations will once again attempt to reach an international agreement on the challenge of Climate Change, focusing on reducing Greenhouse Gas (GHG) emissions and addressing deforestation. An agreement which in King's words 'is critically important for the future of mankind.'
• The latest report by the Intergovernmental Panel on Climate Change (IPCC) says with 95% accuracy that climate change is happening and is anthropogenic, in other words, man-made. We should take urgent actions to avoid a 2 Degree increase in temperature. If you're a busy person, read the summary of the latest IPCC report, which asks 'how much carbon can we burn?'
• How long have we got before it gets seriously sticky for us? At the moment there is a 1.8% annual rise in global GHG. At this rate, by 2043 we will have used up our 'carbon budget' which needs a decrease in GHG of 3.2%. King says, 'assuming that in 2015 we reach an agreement, it will only come into play in 2020' which means that we will need roughly a 5% fall in GHG Emissions for all those years where we didn't take action. In other words, the longer we leave it, the more difficult it becomes. Whilst I hate to be the bearer of bad news and ultimately I would love to just be selling coffee, the scientists say we are running out of time. They are already talking about an increase to a 4 degree rise in temperature, which Greenpeace says would be, 'an appalling act of human vandalism' on a global level.
On a positive note, David King does remind us that the world's superpowers including China, India and the US are taking enormous steps to take action. The smaller developing countries are also investing in clean energy, particularly solar and wind. A global green fund of up to $100 billion is being created and clean energy is seen as an economic opportunity. The EU's Green Paper establishes a reduction commitment of an up to 40% reduction in GHG, whilst the UKs Climate Change Act has ambitious targets for Britain for 2028.