Welcome to the family Nicaragua!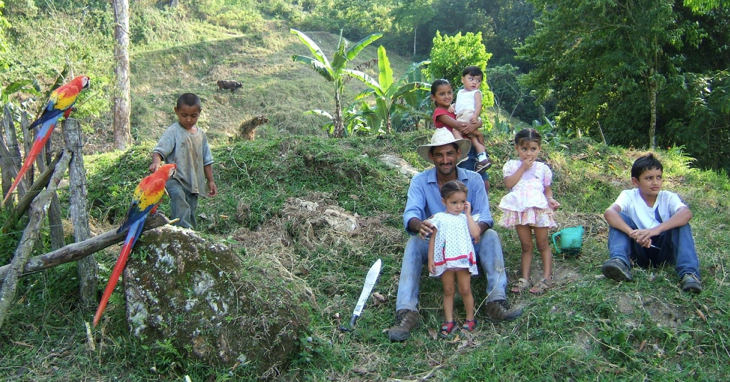 Earlier this year, we set out in search of a new organic single origin from a reforestation and conservation project. We're delighted to announce that we've found them!
Today, Source Climate Change Coffee launches its 5th single origin organic coffee from a Plan Vivo reforestation project in Nicaragua. This latest Organic 'Rio Coco Cloud Forest' coffee is a delicious single origin, with a balanced sweet acidity, chocolate- caramel aroma and creamy texture.
This unique speciality coffee, is named after one of the most important rivers crossing the municipality of San Juan del Rio Coco, where the coffee farms are located. Farmers are applying organic and sustainable land management practices, growing coffee alongside a mix of native trees species, to support a biodiverse environment that is home to over 100 native tree species, tropical birds and mammals. The conservation project aims to restore degraded areas of forest at higher elevations with participating farmers growing shade grown coffee, incorporating living fences, woodlots and silvopastoral systems into their farms.
We visited this producer group over 10 years ago and loved what they did then. Their commitment to coffee quality and environmental stewardship is just as good now as it was then. So welcome on board, San Juan Rio Coco producers, you're in good company!
comments ( 106 )